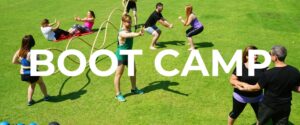 Held from the picturesque Paddy's Park in Strathnairn (Ginninderry), we offer group fitness classes for all fitness levels utilising weights, ropes and bands in a functional training program. These classes are ideal for individuals looking at getting back into training in a group environment or wanting to train in a small group setting under supervision by a qualified fitness instructor.
Sessions run for 60 minutes on Wednesday and Sunday Mornings and bookings are required via link above.
_______________________________________________________________________________________________________________________________________________________________________________
Based from our Aranda premises, we offer group fitness classes in Pilates and Boxing
All classes are aimed at providing the participants with the best service through highly qualified instructors and strict hygiene practices to ensure best outcomes are achieved.
Below are details of all are classes provided
PILATES MAT CLASSES
Our Pilates Mat Work Classes are run by qualified and highly experienced Pilates Instructors.
Pilates is a mind, body, and spirit practice with benefits that include improved posture, better coordination and balance, increased lung capacity, improved concentration and focus, increased body awareness, stress management, and injury prevention. Mat work is a great choice for everyone from beginners to advanced students because the exercises not only can build in difficulty, but every exercise can be modified to decrease or increase the level of challenge.
Pilates helps build a strong, balanced body and increases flexibility. As you progress in your practice you will notice improvements in breathing, focus, stress management, and body awareness.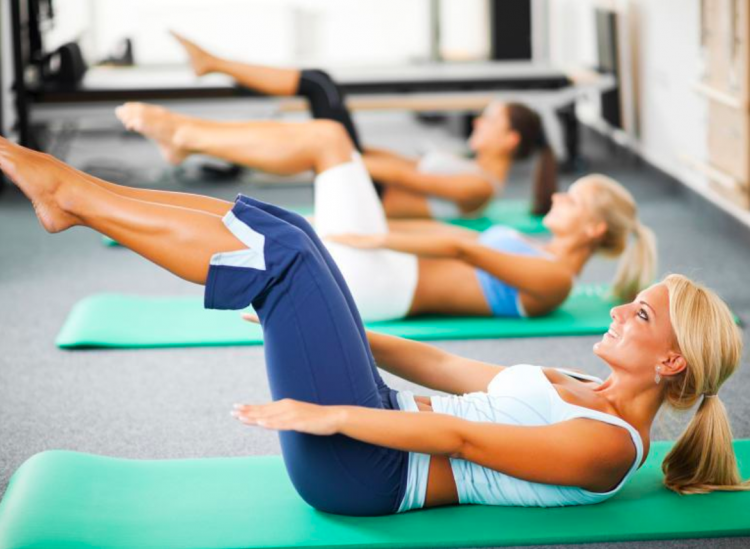 Classes Running every Saturday Morning 8.30-9.30am in Ginninderry – McClymond Way Strathnairn (Ginninderry Sales and Information Centre)
Price Guide –
Casual Visit – from $16/class
To Book into a Casual Class please use our online booking portal
BOXING FITNESS CLASSES
Our group boxing sessions are suitable for all fitness & experience levels. You will learn boxing fundamentals, how to master tricky punching combos, how to move your feet, slip punches & make the most of your boxing workout.
Benefits of the class include
Enhance cardiovascular system
Improved total body strength
Improve hand eye coordination

Decrease stress levels

Improve body Composition
Please bring your own inners/wraps, a towel & drink bottle. 
Gloves can be supplied & will be cleaned & sanitised after each session.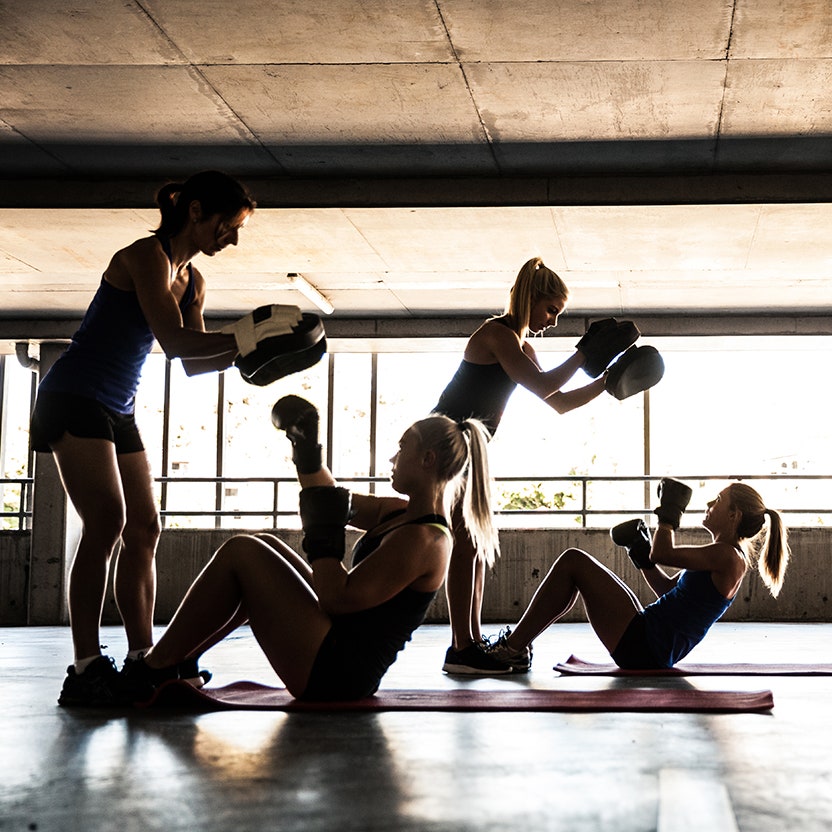 Classes Running every Saturday Morning 7-8am from our Aranda Studio
Price Guide –
Casual Visit – $20/class
To Book into a Casual Class please use our online booking portal