In 2014, The SMART Centre was established as a clinic to provide high level soft tissue therapy by Vince Cosentini in Canberra.
At The SMART Centre we have a team of therapists who can tailor a treatment specific to your requirements 7 days a week. Leaders in massage therapy
We offer a wide selection of services to anyone who may be suffering from stress related aches and pains or people who just enjoy a great deep tissue massage as part of a healthy living plan.
At The SMART Centre you'll receive a one-on-one assessment from a qualified massage therapist, experienced in deep tissue and remedial treatments. With every massage session you can be assured that you will receive the very best treatment outcome.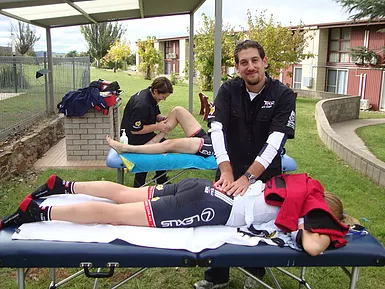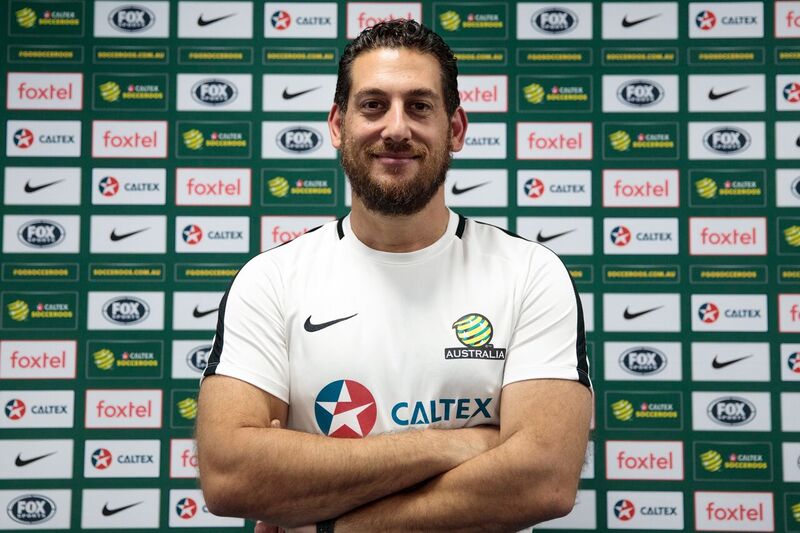 Vince has been a practicing massage therapist since 2001.
He has developed and refined his expertise throughout the years and this is evident as he has been employed by the Australian Institute of Sport since 2005. During his time there, he has gained valuable experience on the ideal way to assess, treat and manage injuries whether being sporting or occupational.
Vince has years of experience treating Australia's very best athletes at major competitions including Olympic Games, Commonwealth Games and World Championships.
He is currently the Massage Therapist with the Men's National Football Team (Socceroos).
He has been granted the title of 'Advanced Therapist' with the Massage and Myotherapy Australia Association.
Away from his clinic, he has been an educator in the field of massage therapy for the past 8 years where he runs workshops within Australia but also internationally.
He has been elected to the National Board of Directors for the Massage and Myotherapy Australia Association and is in his second consecutive term.
Vince's interest lie in many fields especially dealing with athletes all of sports but he also has a strong focus on all types of back and neck pain resulting from poor occupational mechanics/posture.
Experience at major events
Vince has provided his massage therapy expertise at the following major events:
2007 AIBA Amateur Boxing World Championships 

2009 AIBA Amateur Boxing World Championships 

2010 Delhi Commonwealth Games

2011 AIBA Amateur Boxing World Championships

2011 ICF Canoe World Championships

2012 London Olympic Games

2013 AIBA Amateur Boxing World Championships 

2014 Boxing Australia Commonwealth Games Preparation tour Belfast and Glasgow

2015 FINA World Championships

2015 U17 FIFA Football World Cup

2016 Rio Olympic Games

2017 Cricket Australia Womens Ashes Campaign

2018 Gold Coast Commonwealth Games
Louise has been working as a massage therapist since 2011. She has worked in the Information Technology industry in both the public and private sector across Federal and Local Government while studying and working part time as a massage therapist. She gained her Certificate IV in Massage Therapy in 2011 going on to complete her Diploma of Remedial Massage in 2016.
Louise has provided sports massage to a number of sporting teams and charity groups including:
PUKA UP charity ride – 2018
Australian Women's Cricket Team – 2017
Cancer Council Relay for Life – 2010, 2011, 2012
Louise is passionate about helping people to improve their wellbeing through massage and exercise, by encouraging good postural habits, exercise and self-care.
Her interests outside massage include working as a sports trainer for a local AFL club, working in the fitness industry and undertaking her own fitness regime to become an accomplished powerlifting.
Louise's areas of interest are:
Headache/Migraine Pain
Shoulder Pain
Stress Management
Experience at major events
Louise has provided massage therapy services at the following major events:
2013 ISPS HANDA Women's Golf Australian Open
2018 Gold Coast Commonwealth Games – Townsville Polyclinic
Qualifications
Cert IV Massage Therapy 2011
Functional Fascial Taping Level 1 – 2012
Diploma Remedial Massage 2016
Myofascial Cupping – Canberra Institute of Technology 2016
Certificate III in Fitness – Canberra Institute of Technology 2018
Strength & Conditioning Coach Level 1 – Australian Strength & Conditioning Association (currently completing)
Sam was born in Perth and raised there until 2010 when he moved to Canberra to follow his dream in Athletics.
He moved to the Australian Institute of Sport in 2010 on scholarship and held that until the end of the athletics program in 2014. Athletics has been his main focus for the past decade and still loves it. He started well, achieving 5th place in the T13 (vision impaired class) at the 2011 IPC World Championships, and was then selected for the 2012 London Paralympic Games.
Since then, he has changed events from the 800m to 1500m in preparation for Tokyo Paralympic Games in 2020.
Asides from athletics, Sam has completed a Cert IV in Massage Therapy and is due to finish his diploma in Soft Tissue Therapy at the end of 2018 which has been a long time coming as he has been studying part time, balancing it with his athletics career. Sam is really keen to start applying his learning to a greater population of clients to help them achieve their goals.
Sam is excited to be a part of the professional team at The SMART Centre as a massage therapist, and with his skills he will be able to provide clients with an opportunity to relax, de-stress and recharge.
 Sam's areas of interest are:

Running Injuries

Stress Related Relief

Back Pain
Mary was born and raised in Sudan till 1995. Not long after this period she migrated to Australia to study English and complete years 11 and 12.
She commenced tertiary education and completed an Advanced Diploma in Accounting in 2001. Upon graduating, she worked as a finance officer in the private and public sector for a period of 16 years.
Mary always had an interest in the human body and a passion for women's health specifically chronic diseases that women suffer due to hormonal imbalances in the body such as endometriosis and polycystic ovaries. As a sufferer herself, she understands the challenges that clients with these conditions encounter and how they can affect daily activities including work commitments, relationships, especially with family members or friends.
Mary decided to finally follow her passion and enrolled in the Diploma of Remedial Massage. During the course, Mary has learnt techniques that can help manage chronic conditions for women including the effects that some pharmaceutical medications have on the body such as fluid retention.
Mary's areas of interest are:
Lymphatic drainage – helps with fluid retention

Relaxation massage – to help reduce stress and increase blood circulation

Pregnancy Massage – to assist mothers overcome discomforts during and post pregnancy
Sara has been a practicing therapist for many years after completing a Cert IV in Massage Therapy.
She specializes in many aspects of massage therapy including Remedial, Sports and Therapeutic Massage, Reflexology, Pregnancy and Lymphatic Drainage.
Sara's areas of interest are: 
Muscular tension release
Back Pain
Stress relief