Corporate Massage and Education
At The SMART Centre, we strive in supplying quality massage therapy and education sessions to workplaces through our corporate based service.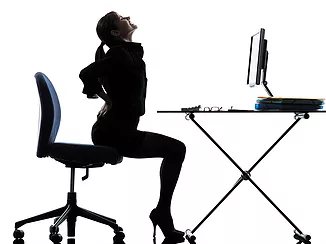 Did you know:
1 in 7 Australians suffer from back pain and some of that back pain can be attributed to poor posture at work.

Massage has shown to have a positive affect on managing and treating headaches especially caused by poor posture and work habits.

Massage can reduced stress levels which in turn can reduce staff absenteeism
Through experience, our principle therapist Vince has developed a thorough understanding of the requirements needed to optimize treatment for all clients that work long hours behind a desk and screen.
At your workplace you have the choice of a number of services:
Seated or Table Massage Therapy for 15-20 mins which includes guidance and stretching advice

Group education session on workplace ergonomics and common postural imbalances relating to office workers

Group education sessions on the benefits of managing those aches and pains through self manual therapy and stretching