Home Based Massage Therapy
At The SMART Centre we understand you. Sometimes it may be hard for you to receive massage therapy in our clinic because of a debilitating injury, the need to care for children or simply you want the very best in massage therapy to come to you!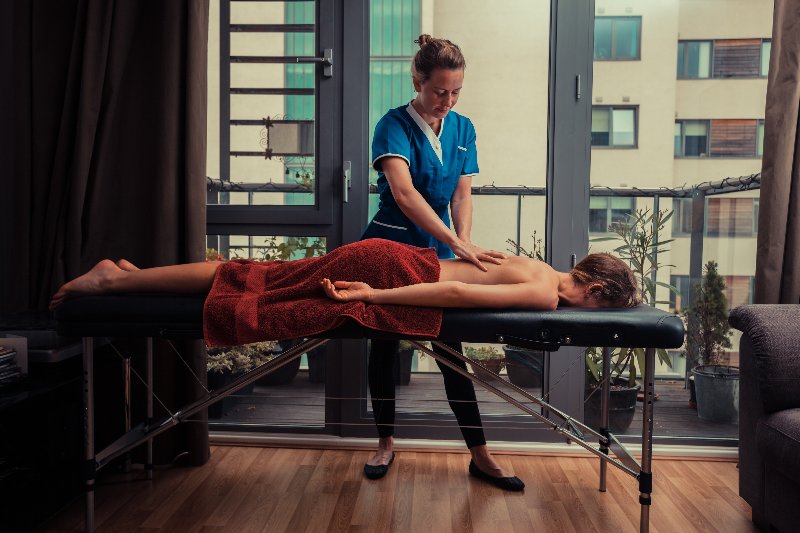 We also provide massage therapy to clients on NDIS or other home care health packages.
All our therapists have completed the necessary checks to ensure you are in the best hands
Police Check
Working with Vulnerable People Check
Price and availability on request
What do I need to supply before I can get a massage treatment?
At The SMART Centre will supply all necessary equipment required to perform a professional treatment and experience similar to that you would experience in a clinic but in the comfort of your own home. The only requirement is a space to set up the table to treat from and access to running water for hand washing.
What do I wear for my treatment at home?
Depending on the type of treatment and area that is being treated, disrobing down to underpants may be required. Please discuss with the therapist if you have any concerns.
How long does the session go for?
All sessions run for 60 mins which includes the therapist to setup, treat and pack down equipment.
How can I pay for the session?
Payment can be completed after the session through cash payment or at least 2 days prior to session by EFTPOS.
Can I claim with my Private Health Fund?
Submit a copy of your receipt and you will be able to claim from your health fund directly.